2015 Season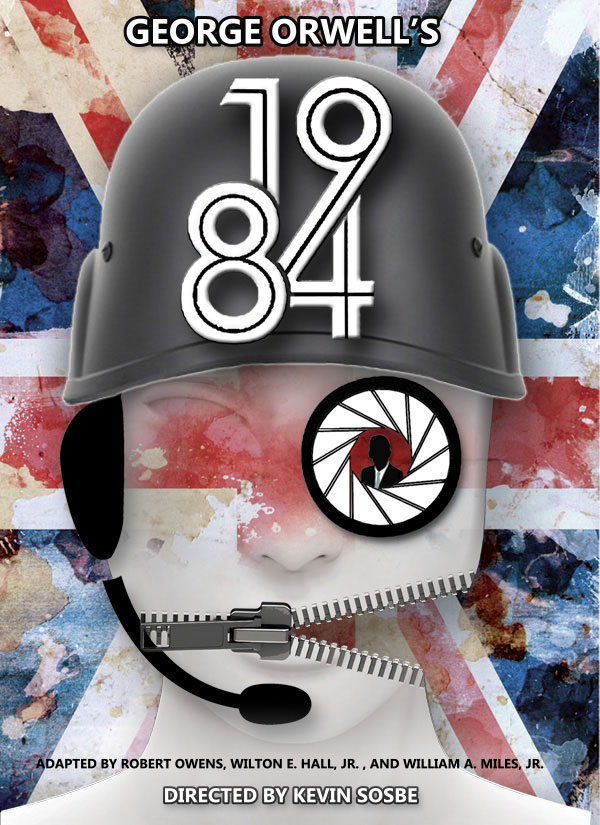 1984
April 10,11 17,18,19 24,25 May 1,2,3
(Preview April 9th & Matinees April 19 & May 3)
In George Orwell's 1984, it is April, 1984. 13:00. Comrade 6079, Winston Smith, thinks a thought, starts a diary, and falls in love. But Big Brother is watching him — and the door to Room 101 can swing open in the blink of an eye. George Orwell's fiction is often said to be our reality. The definitive book of the 20th century presented as a stage thriller.
Directed by Kevin Sosbe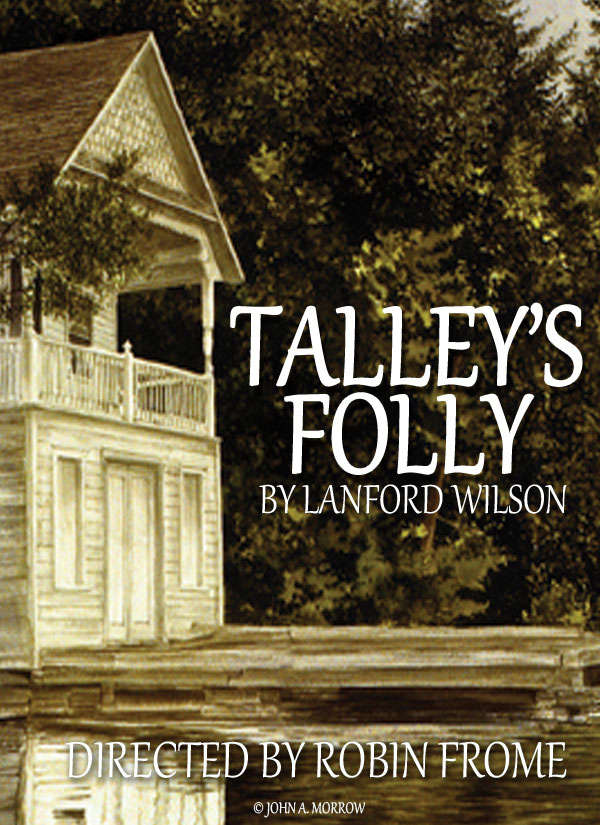 Talley's Folly
May 8,9,10 15,16,17
(No Preview & Matinees May 10 & 17)
At the end of World War II, Matt Friedman, a Jewish immigrant who has spent his life keeping others at a distance, returns to the small town where he first met Sally Talley. Nothing like her conservative Protestant family and neighbors, Sally is a nurse with deep misgivings about the country's future. After a lifetime of believing they'll never truly belong in the world around them, Matt has worked up the courage to ask Sally for her hand, and convince her that they do belong — together.
Directed by Robin Frome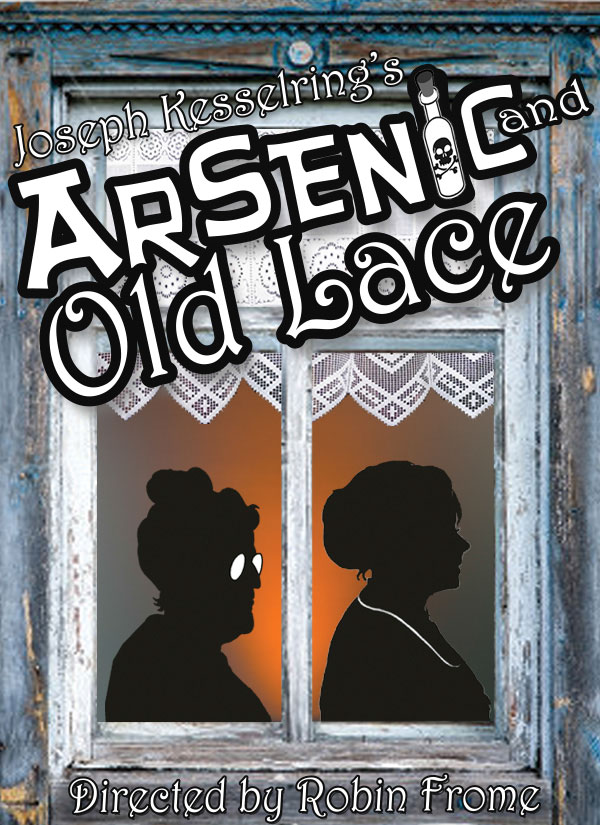 Arsenic and Old Lace
July 10,11 17,18,19 24,25 30*,31, August 2
Preview July 9 & Matinees July 19 & August 2
*PLEASE NOTE: August 1 performance canceled and added a performance on July 30.
In this farcical black comedy, we meet the Brewster family, descended from the "Mayflower," and composed of two charming spinster aunts who populate their cellar with the remains of socially and religiously "acceptable" roomers; their brother who thinks he is Teddy Roosevelt; and another brother, Mortimer, a drama critic who must deal with his crazy, homicidal family as he debates whether to go through with his recent promise to marry.
Directed by Robin Frome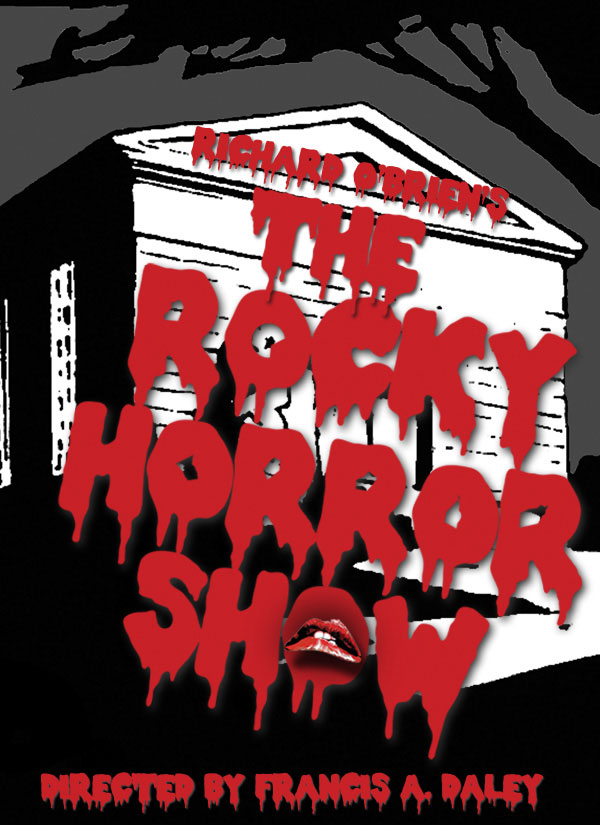 The Rocky Horror Show
October 2,3 8,9,10 16,17,18 23,24,25 29,30,31*
Preview October 1 & Matinees October 18 & 25
*Two performances on October 31 at 8pm and Midnight
On the way to visit an old college professor, two clean cut young people, Brad Majors and his fiancée Janet Weiss, run into trouble and seek help at the freaky Frankenstein mansion. However, little did they know that the mansion is inhabited by alien transsexuals from the planet Transylvania and Dr. Frank N. Furter is in the midst of one of his maniacal experiments. (Not recommended for ages 12 years and under.)
Directed by Francis A. Daley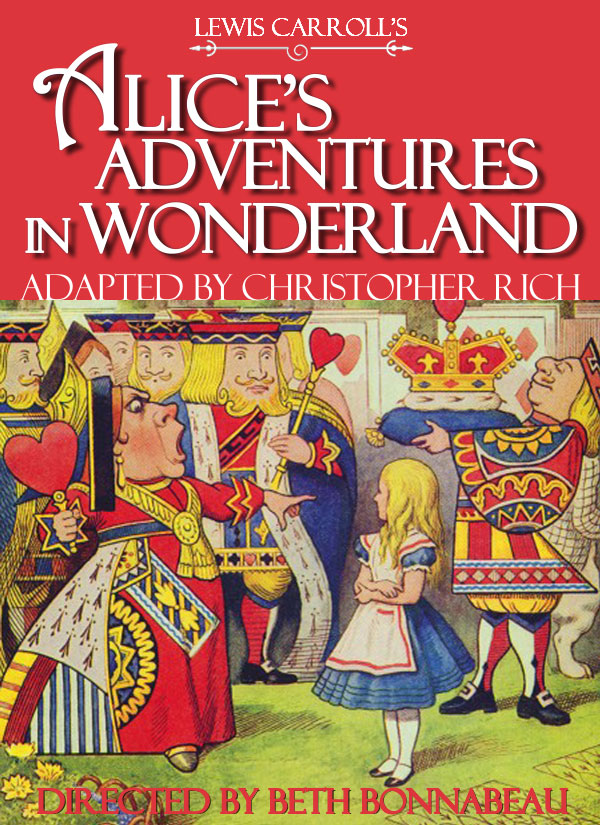 Alice's Adventures in Wonderland
December 4,5,6 11,12,13 18,19,20 26,27
(Preview December 3 & Matinees December 6,13,20,27)
Adapted by Christopher Rich, a whimsical retelling of Lewis Carroll's Alice's Adventures in Wonderland. The enduring classic tale of the little girl who falls down a rabbit hole into a nonsensical world with countless strange creatures including a high-strung Queen of Hearts and a tap dancing Mad Hatter. Confusion piles upon confusion until Alice wakes with a start. Was it all a daydream?
Directed by Beth Bonnabeau