2016 Season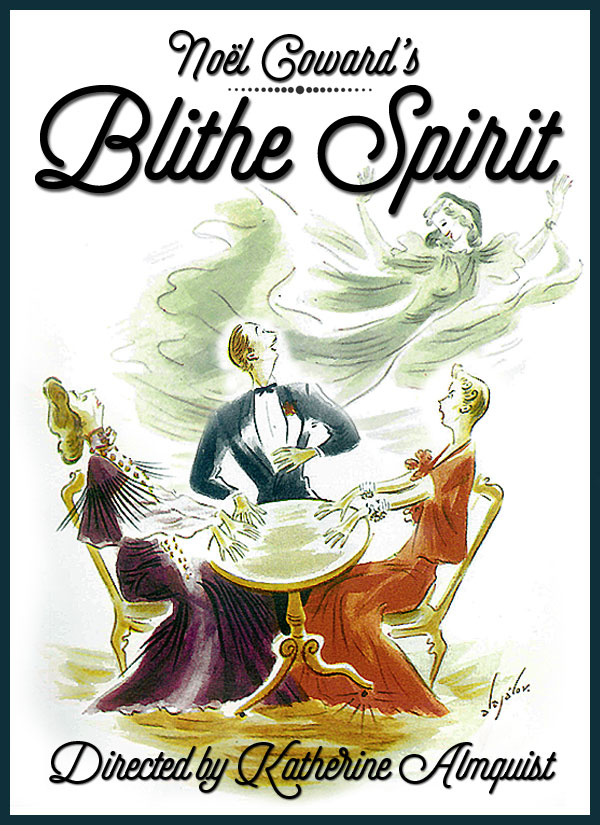 Blithe Spirit
April 29,30 May 6,7,8 13,14 20,21,22 2016
(Preview April 28 & Matinees May 8 & 22)
Blithe Spirit is Noël Coward's beloved comic masterpiece. It concerns Charles Condomine, successful author and country gentleman, who unwittingly wreaks havoc when he invites the eccentric medium and clairvoyant, Madame Arcati, to his house for the purpose of conducting a séance to gather material for his next book. His bewitching and beguiling first wife, Elvira, returns from "the other side" and promptly makes every attempt to woo back Charles. Elvira can only be seen and heard by Charles and it drives his present wife, Ruth, to distraction. Mayhem ensues.
Directed by Katherine Almquist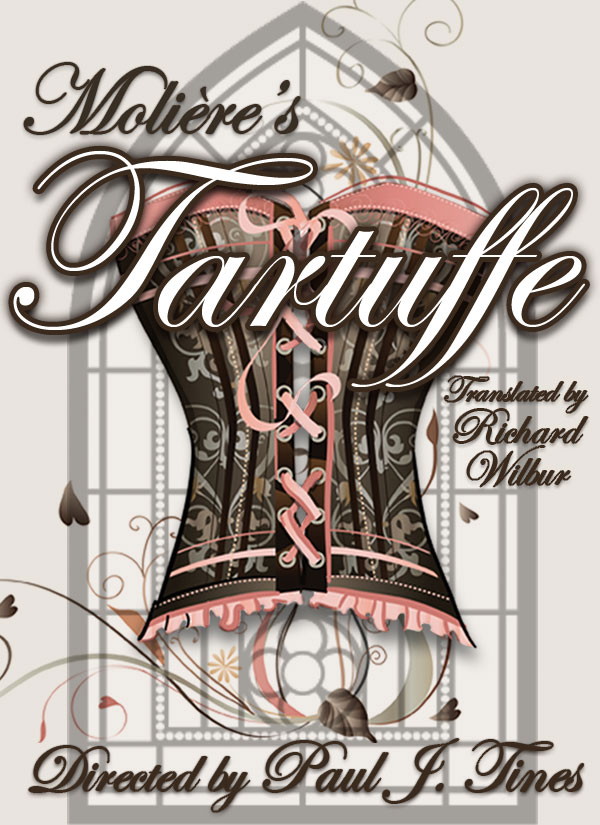 Tartuffe
July 8,9 15,16,17 22,23 29,30,31 2016
(Preview July 7 & Matinees July 17 & 31)
Tartuffe is one of Molière's most masterful and most popular plays. Its central character is a rich bourgeois named Orgon, who in middle age has become a bigot and prude. By affecting sanctity, Tartuffe, a wily opportunist and swindler, gains complete ascendancy over Orgon, who not only takes over his fortune but offers his daughter in marriage to his "spiritual" master. Only when he actually witnesses Tartuffe's attempt to seduce his wife does Orgon come to his senses.
Directed by Paul J. Tines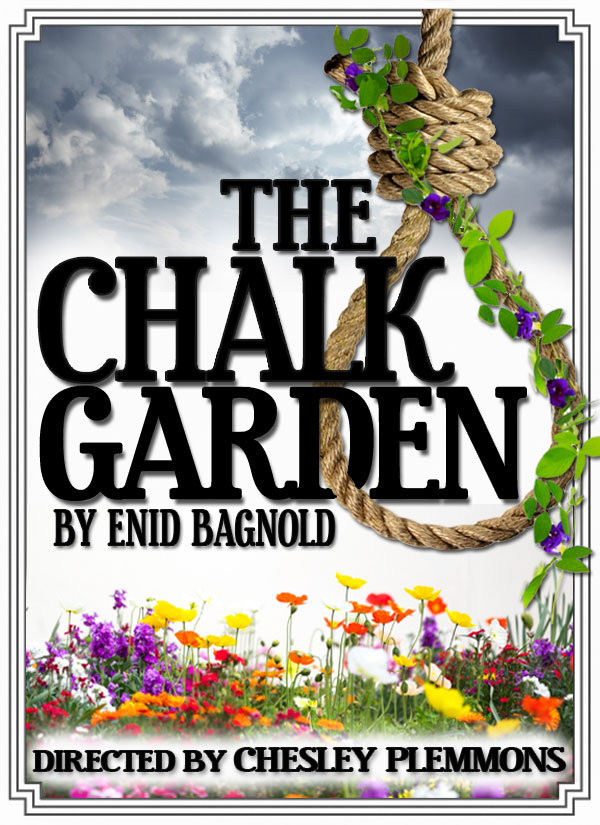 The Chalk Garden
September 16,17 23,24,25 30, October 1 7,8,9 2016
(Preview September 15 & Matinees September 25 & October 9)
This is a comedy/drama Time Magazine called "elegantly savage" and the Herald Tribune pronounced, "seen through with wit, literacy and an almost unearthly integrity." The play is set in a handsome manor house outside London. Past and present collide when a mysterious Miss Madrigal answers an advertisement for governess of an unruly teen-age girl. The girl lives with her grandmother, an aging, overpowering, once beautiful society hostess in London who is estranged from her own daughter. Sharply funny, the conflicts of these four women are complicated by a bedridden, tyrannical butler, an ex-felon houseman and a judge who comes to lunch and who may have presided over a murder trial involving Madrigal.
Directed by Chesley Plemmons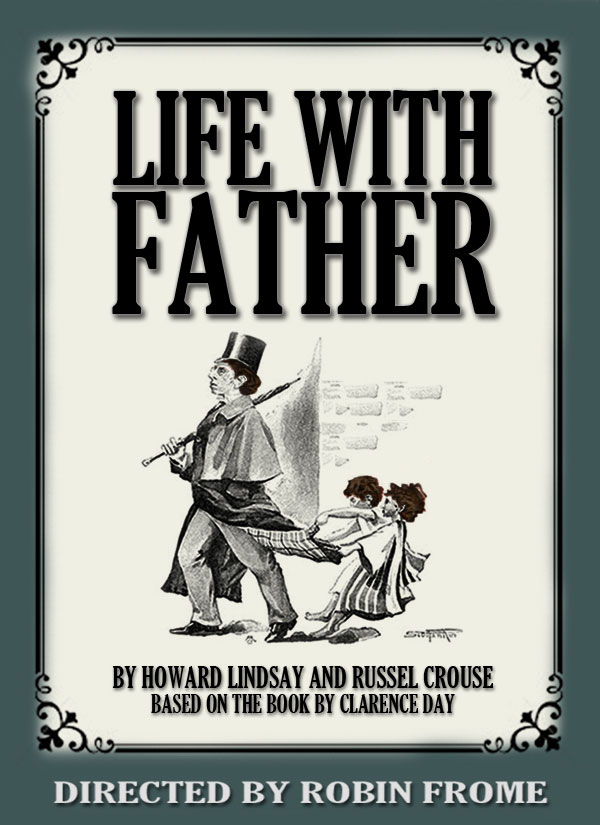 Life with Father
December 2,3,4 9,10,11 16,17,18 2016
(Preview December 1 & Matinees December 4,11,18)
Life with Father is a joyous and sentimental glance at the Day family, set in Manhattan in the late 19th century. It involves patriarch Clarence Day, his beautiful wife Vinnie, their four red-headed sons, a loyal cook and relations who fail to see the point of hotels. The themes of first love, old love and the enduring lure of family made it one of the longest running shows in the history of Broadway and is a comedic delight for all ages.
Directed by Robin Frome