"While the Playhouse remains dark due to COVID restrictions we are currently finalizing plans to bring you live, in-person events once again. Watch this site for information on productions and alternative venues…Thank you for your continued support and please keep safe."
Improv Night – May1st, Outdoors at the Playhouse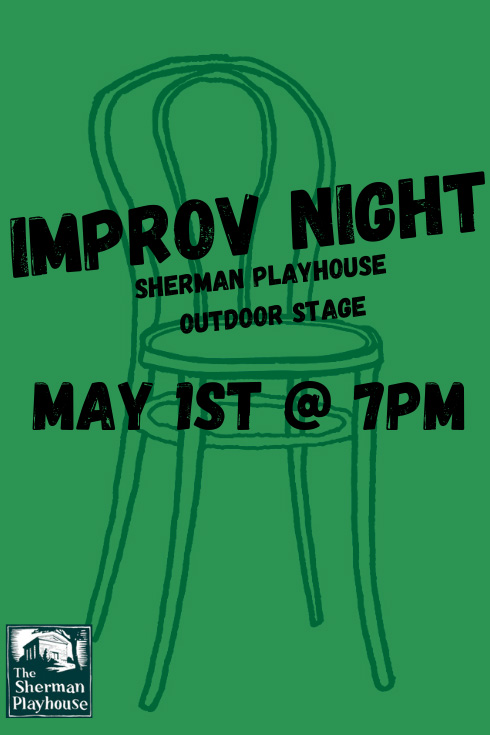 Are you a fan of 'Who's Line Is It Anyway'? Love laughing? Looking for a fun night out? If you answered yes (and…) to any of these questions join The Sherman Players for our first (of what hopefully will be many) night of Improv, May 1st @ 7pm!
Improviser / director Matt Austin (UCB Theater NYC / Sea Tea Comedy Theater) has brought together some of the funniest improvisers in the area for a night of a thousand laughs**. Join us in the audience for a fun night of improv games in the style of 'Who's Line is It Anyway?' Each show will feature a rotating cast of improvisers from around our area. May's cast includes Abbey Lynch, Jody Bayer, Monica O'Brien, Desirae Kelley, David Fritsch, Joe Mariano, Meg Jones & Rick Hodder
**actual number of laughs not guaranteed
Tickets are $15 and all seats are general admission. Grab some chairs, a picnic and join us on the grounds of the Sherman Playhouse for a night of fun. Due to the spontaneous nature of this event, it is not recommended for children under 13. 
Social distancing rules apply.  Masks must be worn until seated.
Latest News