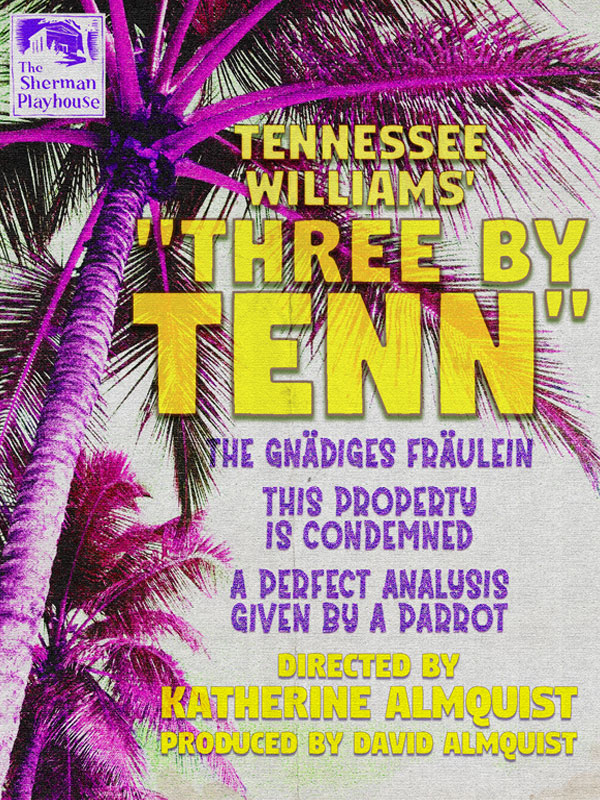 THREE BY TENN
By TENNESSEE WILLIAMS
Directed By KATHERINE ALMQUIST; Produced By DAVID ALMQUIST
March 5 (Preview), 6, 7, 13, 14, 15* (Matinee), 20, 21, 22 (Matinee), 27, 28
Friday & Saturday 8:00PM
Sunday Matinee 2:00PM

Slapstick Tragedy.  Far out tragic-comedy in the genre of Theatre of the Absurd, with a touch of Theatre for Cruelty.
"The Gnadiges Fraulein" is set in a rickety bunkhouse, for "permanent transients," whose characters include a society columnist, a frowzy crone, a demented former Viennese vaudevillian, a Cacaloony bird and a blond-wigged Indian.
Two lonely children inhabit "This Property Is Condemned," abandoned and aching for human connection.
Overdressed, heavily rouged ladies,  "...in the autumn of their youth" hit the town for a high old time during an annual convention in "A Perfect Analysis Given By A Parrot."
Tennessee Williams can compress the basic meaning of life—its pathos or its tragedy, its bravery or the quality of its love—into small scenes or a few moments of dialog.
*Join Dr. Joe Jeffries of NYU/ Tisch  on Sunday, March 15th for a talk back immediately following the matinee. As a theatre historian has published in journals including The Drama Review, Women & Performance, Theatre History Studies, and biography. His theatre and book reviews have been widely published in periodicals including The Village Voice, TheateWeek, The Advocate andThe Lambda Book Report. Recent book contributions include Out of Character (Bantam),Shattered Anatomies (Arnolfini), and Extreme Exposure (TCG). He is at work on a full-length novelized non-fiction biography of East Village drag performer Ethyl Eichelberger.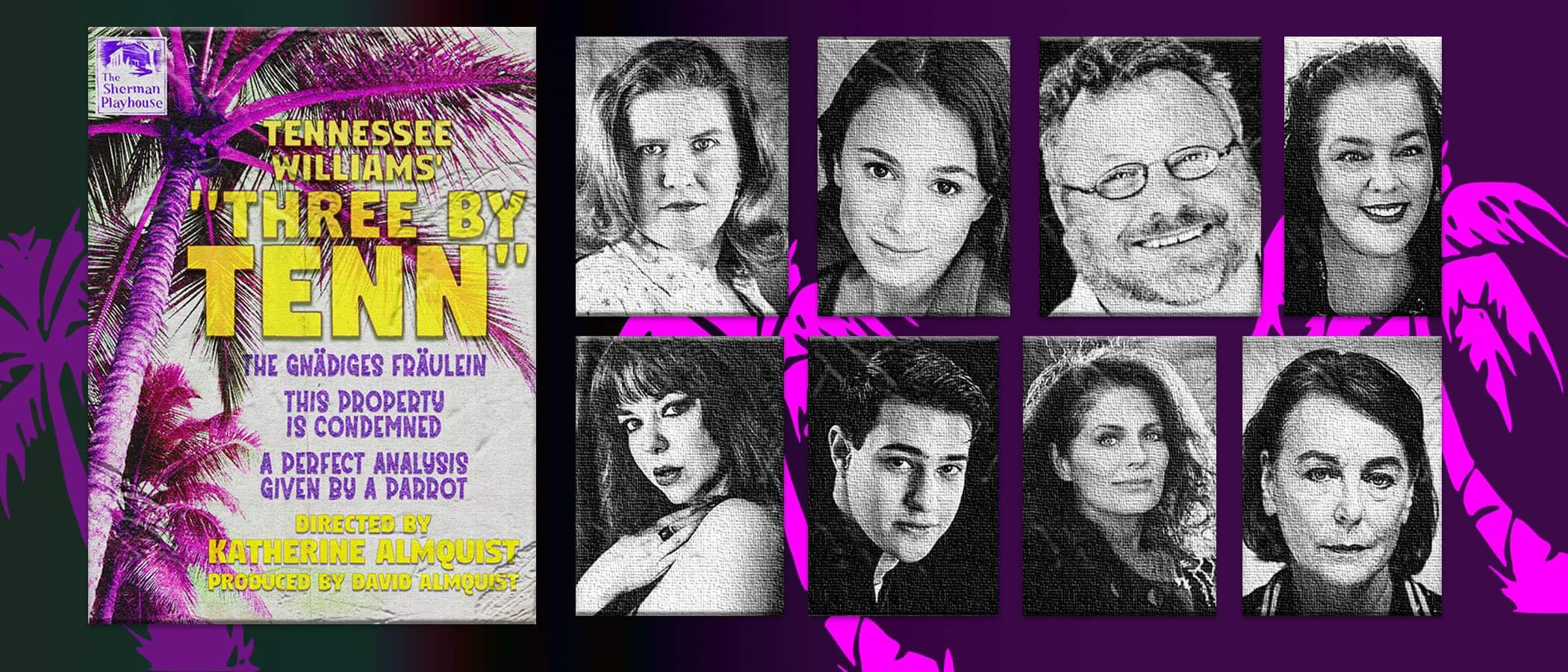 (1st row l to r) Stacy-Lee Frome, Reesa Nestor, Robin Frome, Beth Bonnebeau (2nd row l to r) Agnes Fohn, Joseph Russo, Susan Abrams, Noel Desiato 
Latest News
Sherman Players To Open Season With Trilogy Of Lesser-Known Williams Works - By Elizabeth Young, The Newtown Bee