Missy Slaymaker-Hanlon joins the cast for Opening!
We have a casting update for FOUR OLD BROADS. The lovely Catherine Howard has had to step down from the role of Imogene on doctor's orders. Rest that foot Catherine and THANK YOU for all your hard work and fun during rehearsals – we know you'd much rather be up on stage!
That means another big THANK YOU goes to Missy Slaymaker-Hanlon who will be jumping into the role. We're asking a great deal of her, as we open in two days (yikes!), but if you know Missy then you'll know exactly why she was our go-to actor in a crunch!
A third THANK YOU is due the rest of the cast – I just wish we could bottle their enthusiasm, adaptability and positive spirit!
Theatre is ALL about collaboration to make the impossible happen – We're so proud of everyone involved in our show and know our audience is in for a real treat!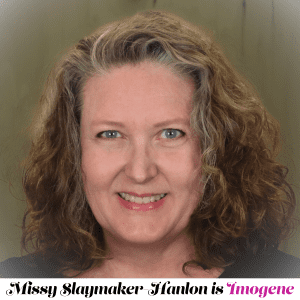 picture credit: David Antcil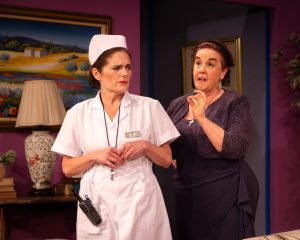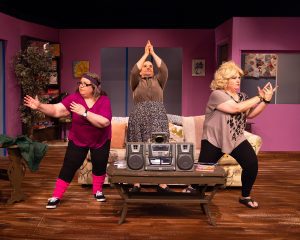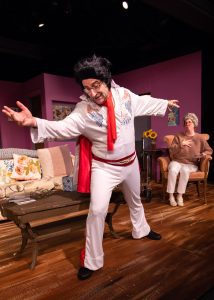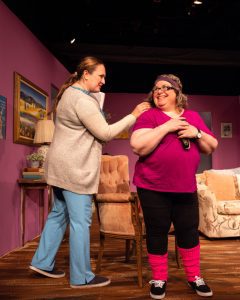 picture credits: Trish Haldin Photography
You can see this rollicking tale of wayward wrinklies and their shocking senior shenanigans from Friday 7th to Saturday 22nd July .  Tickets are on sale now, just hit the button on the right or go to our ticketing page
Adults and seniors $24, under 13 and Students with ID $12
You can expect laughs, intrigue, romantic passions and much inappropriateness! – Just don't expect cookies and knitting from these little old ladies!
*note – As she has taken on the role of Imogene at extremely short notice Missy may perform with script in hand