2019 Season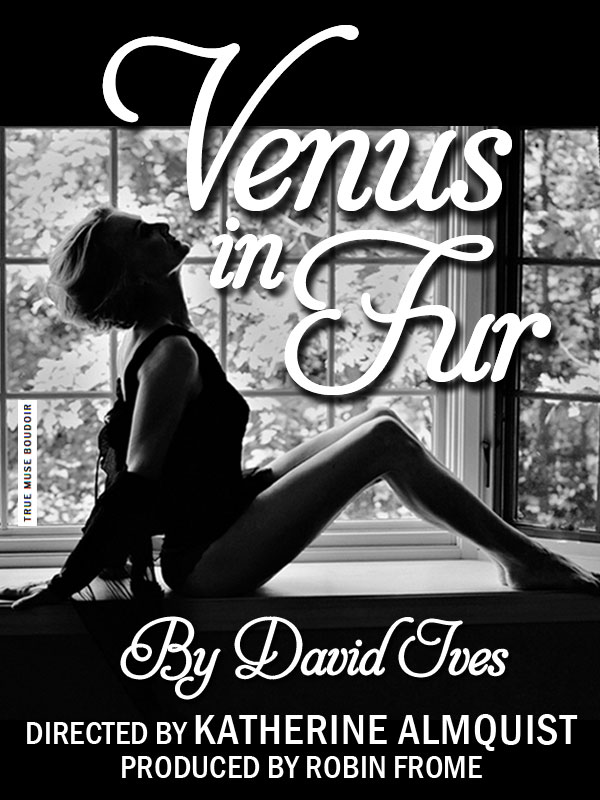 Venus in Fur
By David Ives
Directed by Katherine Almquist
February 15, 16, 22, 23, 24 (Matinee), March 1, 2, 3 (Matinee), 2019

Thomas, a beleaguered playwright/director, is desperate to find an actress to play Vanda, the female lead in his adaptation of the classic sadomasochistic tale Venus in Fur. Into his empty audition room walks a vulgar and equally desperate actress—oddly enough, named Vanda. Though utterly wrong for the sophisticated part, Vanda exhibits a strange command of the material, piquing Thomas's interest with her seductive talents and secretive manner. As the two work through the script, they blur the line between play and reality, entering into an increasingly serious game of submission and domination that only one of them can win. Recommended for Mature Audiences
The New York Times called it  "…ninety minutes of good, kinky fun."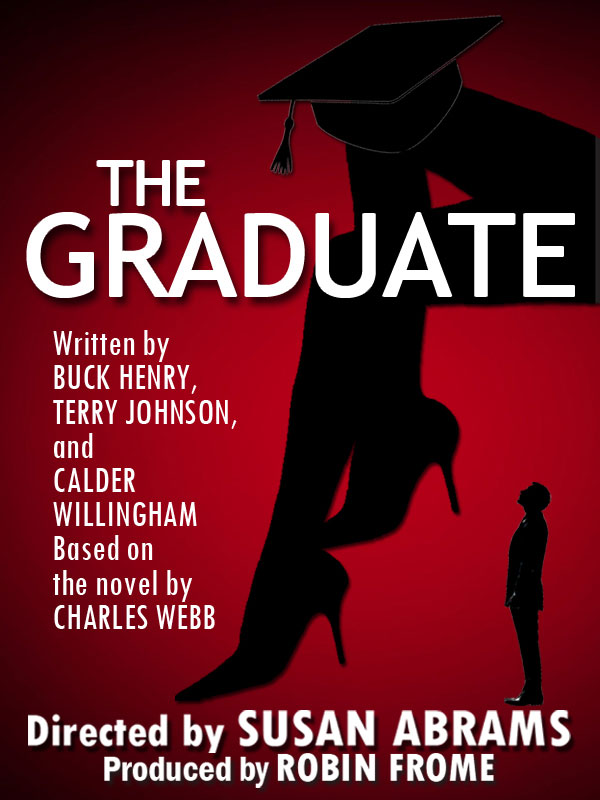 The Graduate
By Buck Henry, Terry Johnson, Calder Willingham, Charles Webb
Directed by Susan Abrams
April 19, 20, 26, 27, 28 (Matinee), May 3, 4, 5 (Matinee), 10,11, 2019

This is the first play adaptation of the classic novel and cult film. Benjamin's got excellent grades, very proud parents and, since he helped Mrs. Robinson with her zipper, a fine future behind him. A cult novel, a classic film, a quintessential hit of the 1960s. Now Benjamin's disastrous sexual odyssey is brought vividly to life in this world stage production.
"This bittersweet comedy is rich, full and funny. Enjoy!"—New York Times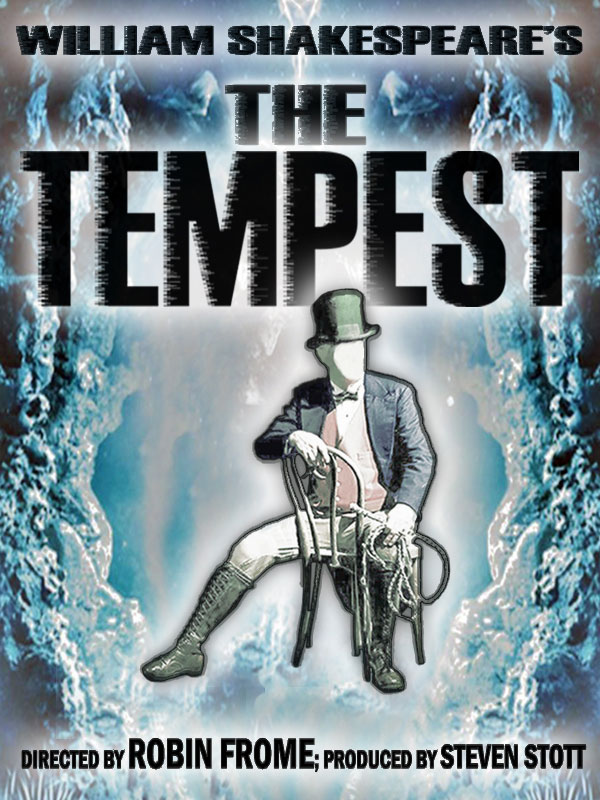 The Tempest
By William Shakespeare
Directed by Robin Frome
June 28, 29, July 5, 6, 7 (Matinee), 12, 13, 14 (Matinee), 19, 20, 2019

Shakespeare's timeless tale is one that has been beloved for centuries. Being one of his last works, Shakespeare delves into the themes of betrayal, courtship and exoneration all the while entertaining with comical and magical scenes and characters. The plot centers around a magical deposed Duke, Prospero, who, while rearing up his child, Miranda, governs an enchanted island with the help of his spirit servant, Ariel. The beginning of the play depicts a tempest that brings his then enemy brother and his entourage to the island along with Trinculo, a court jester and a drunken butler, Stephano. The clown and butler friends team up with a disgruntled native servant, Caliban, to depose Prospero from his reign over the island. Other plots and courtships pepper this tale, all told with the ancient and beautiful language that brings Shakespeare alive.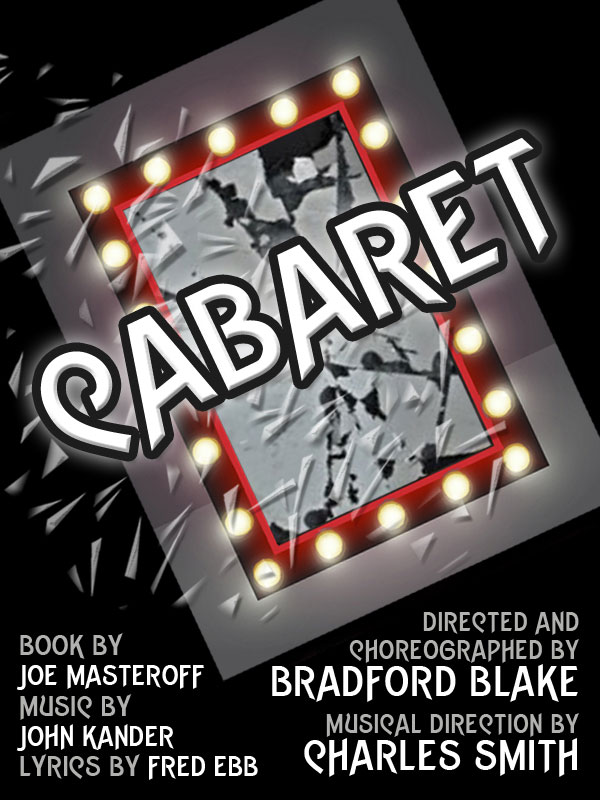 Cabaret
Book by Joe Masteroff; Based on the play by John Van Druten & Stories by Christopher Isherwood; Music By John Kander; Lyrics by Fred Ebb
Directed & Choreographed by Bradford Blake; Musical Direction by Charles Smith
September 20, 21, 27, 28, 29 (Matinee), October 4, 5, 6 (Matinee), 11, 12, 2019

In a Berlin nightclub, as the 1920s draw to a close, a garish Master of Ceremonies welcomes the audience and assures them they will forget all their troubles at the CABARET. With the Emcee's bawdy songs as wry commentary, CABARET explores the dark, heady, and tumultuous life of Berlin's natives and expatriates as Germany slowly yields to the emerging Third Reich. Cliff, a young American writer newly arrived in Berlin, is immediately taken by English singer Sally Bowles. Meanwhile, Fräulein Schneider, proprietor of Cliff and Sally's boarding house, tentatively begins a romance with Herr Schultz, a mild-mannered fruit seller who happens to be Jewish. Musical numbers include "Willkommen," "Cabaret," "Don't Tell Mama" and "Two Ladies."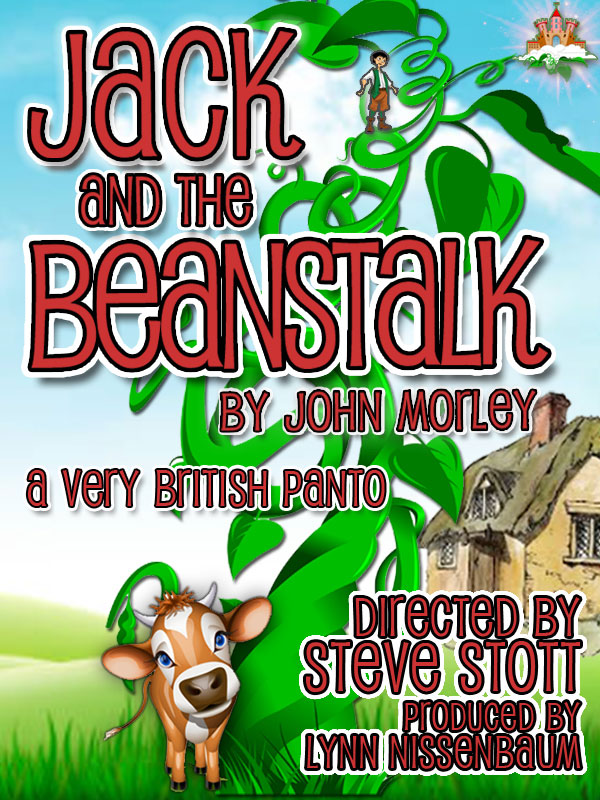 Jack And The Beanstalk
By John Morley
Directed by Steve Stott
December 6, 7, 13, 14, 15 (Matinee), 20, 21, 22 (Matinee), 27, 28, 2019

Traditional British Panto returns to Sherman! Oh yes it does! Jack and the Beanstalk is one of the UK's favorite pantos, filled with spectacle, songs and good family fun. Falling on hard times good-hearted dreamer Jack is sent by his mother, Dame Trott to market to sell his faithful, sweet-natured cow Daisy. Meanwhile Fleshcreep, the Giant's wicked henchman is sent to terrorize the kingdom and kidnap the Princess, stealing her away to his master's castle in the clouds. Why does Jack exchange Daisy for a bag of magic beans? Will the Princess be rescued from Fleshcreep's evil clutches? Can the Giant be defeated and the kingdom freed? Find out as Jack climbs the beanstalk to adventure aided by his silly brother, a good fairy and a bumbling King with his dimwitted guards! There'll be music, dancing, magic, thrills, spills and jokes coming thick and fast! Fun for all the family where the audience is definitely encouraged to join in the silliness!