Auditions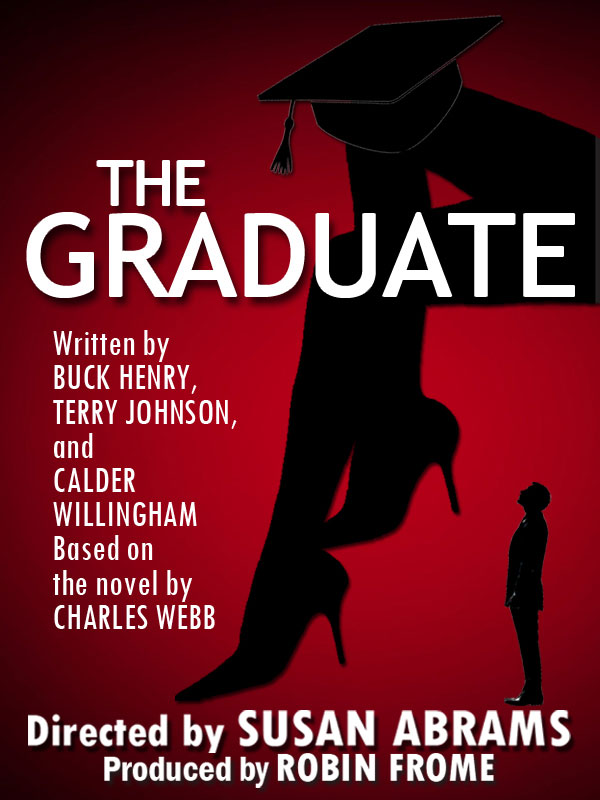 The Sherman Playhouse will be auditioning for The Graduate by Buck Henry, Terry Johnson, Charles Webb, Calder Willingham & Directed by Susan Abrams.
Open auditions on February 18 & February 19th, 7:00pm – 9:00pm at the Sherman Playhouse.
Call-backs, if required, will take place on February 20th at 7:00pm.
This is the first play adaptation of the classic novel and cult film. Benjamin's got excellent grades, very proud parents and, since he helped Mrs. Robinson with her zipper, a fine future behind him. A cult novel, a classic film, a quintessential hit of the 1960s. Now Benjamin's disastrous sexual odyssey is brought vividly to life in this world stage production.
Director Susan Abrams makes her way back to the Sherman stage after directing The Guys and Enchanted April, Talk Radio at Theatreworks New Milford and Female Transport at The Phoenix Stage Company in Oakville, CT.
Notes
All actors will be asked to read from the script at auditions..
Rehearsals are Monday through Thursday (starting with one Sunday March 3 with first table read, time TBA) 7–930 pm
Production dates are: April 19, 20, 26, 27, 28 (Matinee), May 3, 4, 5 (Matinee), 10,11, 2019
For questions regarding this production, please contact director, Susan Abrams at snuzywaa5a@gmail.com 
Roles
The Playhouse will be looking for five males and six females 18 to 60 years of age Non-speaking roles will be available – a great introduction to a theater and novices are encouraged to audition. All types and ages over 18 will be considered.
BENJAMIN (20–25)
MRS. ROBINSON (40–60)
MR. ROBINSON (50–65)
ELAINE (20–25)
MR. BRADDOCK (DAD) (40–60)
MRS. BRADDOCK (MOM) (40–60)
STRIPPER (18–35)
HOTEL CLERK (18–up)
PSYCHIATRIST (35–up)
MEN (20s–60s)
WEDDING GUESTS (all ages over 18)
PRIEST (30–up)