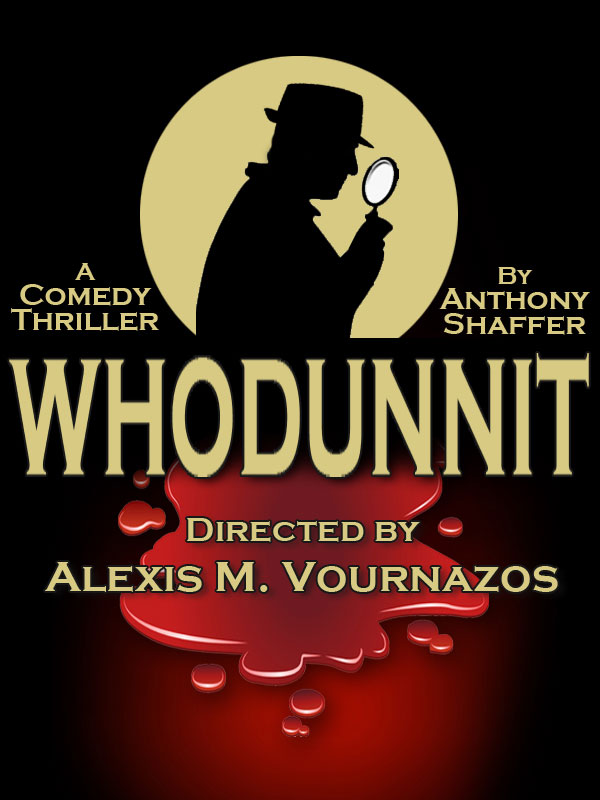 Auditions - Whodunnit
Audition dates are Sunday, Feb. 9th from 2:00 to 5:00 p.m and Monday, Feb. 10th from 7:00 to 9:00 p.m. at the Sherman Playhouse, 5 Route 39 N, Sherman, CT 06784. Callbacks, if needed, will be on Thursday, Feb. 13th from 7:00 to 9:00 p.m.
A group of six strangers - and a butler - have gathered for a black-tie dinner in the English country mansion of a wealthy lawyer during a thunderstorm.  One of the guests, identified only as an "oily Levantine", tells his fellow dinner guests that he has information with which to blackmail each and every one of them.  This, of course, makes him ripe for murder...
The production calls for 7 men and 3 women, ages 20 to 70.
Note that some parts require two accents – Standard British English and regional/international.
Please prepare a 2 minute monologue of any style.

Archibald Perkins – the butler - English & Cockney accent
Andreas Capodistriou – an oily Levantine-Greco - Turk accent
Silas Bazeby – a respectable family lawyer - English accent
Rear Admiral Knatchbull Folliat – an old sea dog - English & Scottish accent
Lady Tremurrain – a dotty aristocrat - English & Southern accent
Lavinia Hargreaves – a sweet young thing - English accent
Roger Dashwell – a black sheep - English & Australian accent
Dame Edith Runcible – an eccentric archaeologist - English & Cockney accent
Inspector Bowden – an unconventional Scotland Yard detective - English accent
Sergeant – a stolid copper - English accent
The production runs May 7 (Preview), 8, 9, 15, 16, 17 (Matinee), 22, 23, 24(Matinee), 29, 30.
For further information contact the director Alexis Vournazos at alexism82@msn.com