Auditions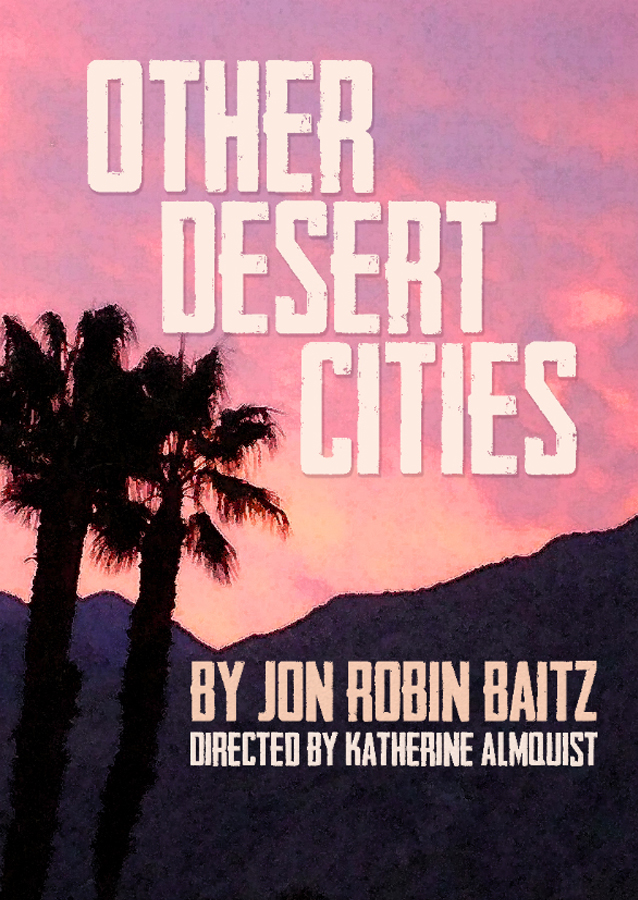 Other Desert Cities
By Jon Robin Baitz
Directed by Katherine Almquist
Monday, April 23 & Tuesday, April 24 from 6:30 pm to 8:00 pm
Sunday, April 22 by appointment.
In the Green Room at The Sherman Playhouse
Please contact the director at: kt_almquist@hotmail.com for further information or to schedule an appointment.
A daughter returns home for Christmas for the first time in years, bearing the manuscript of a memoir, which reveals a devastating episode in the life of her wealthy Republican family. The events, years in the past, emotionally ravaged the daughter; disturbed the upbringing of the younger son, a child when the events happened; opened a schism between the mother and her sister; and shattered the orderly lives of the parents, causing their ostracism from an intimate circle of friends, which included President and Mrs. Reagan. Powerful, passionate and superbly crafted.

"The most richly enjoyable play for grown-ups that New York has known in many seasons."
— New York Times
Charcters
Each character is alone. Isolated. Each character is very, very smart. Each character is extremely well-spoken. Each character is an actor's dream role.
BROOKE: (late 30's) Intense. Driven. Some might call her self-aware, others would call her self-absorbed. Can be very funny.
POLLY: (60'ish) Elegant, stylish, whip smart. Decisive. Forthright.
LYMAN: (70's) Patrician, but not without "the common touch." Was an ambassador and actor.
TRIP: (late 20's) Funny, observant and bright.
SILDA: (50'ish) Acerbic. A recovering addict, except when she is not recovering.
ALL ROLES ARE OPEN AND CASTING IS COLOR BLIND.
Audition Sides