Auditions for HAIR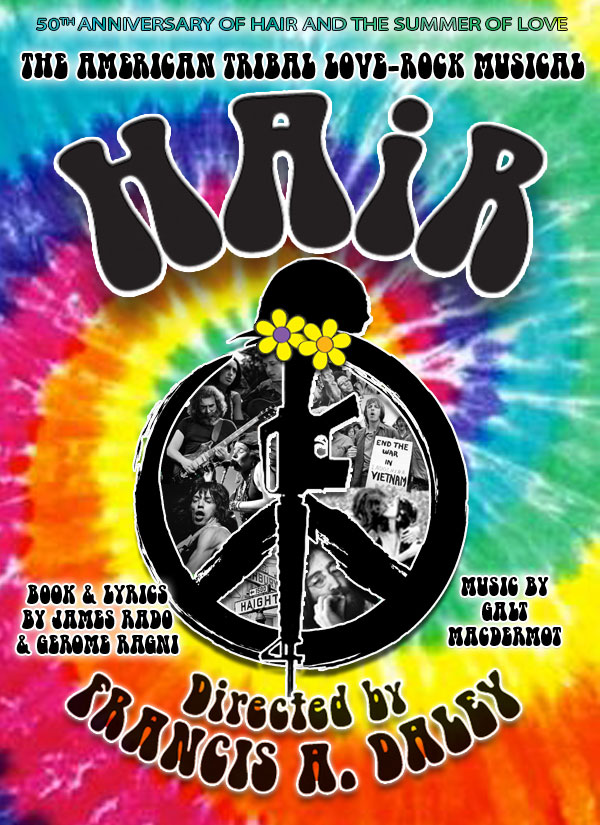 Saturday, March 25th from 12–4 pm
Sunday, March 26th from 6–9 pm
Seeking ethnically diverse cast of men and women ages 16–30. Prefer actors who can sing and move well.
Rehearsals begin on May 22 and will run Mon–Thurs evenings typically 7–10 pm until our opening night of June 30th.
The show will run Fridays, Saturdays, two Sundays and two Thursdays over the course of 5 weekends to close on July 29th.
Actors should come prepared with a monologue and a song suitable for the show style. Bluetooth speaker available for accompaniment.
Actors should also wear clothes suitable for movement.
For more information or to seek a separate appt. Call Director Francis Daley at 203 733 2762 or email fadaley@earthlink.net.