Auditions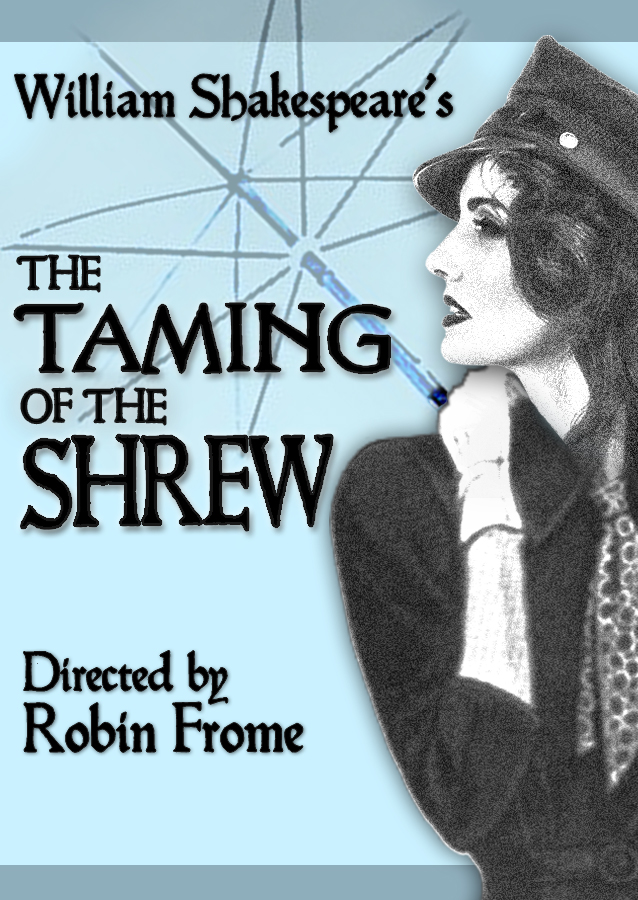 The Taming of the Shrew
By William Shakespeare
Directed by Robin Frome
February 12th & 13th from 6:30 to 8:30 pm in our Green Room

The Taming of the Shrew is one of William Shakespeare's most notable farces which depicts matchmaking in a hilariously devised plot, complete with stock characters, mistaken identities and biting wit. Sweet-tempered daddy's girl Bianca can have her pick of suitors—but not until her sister, the acid-tongued Kate, can be married off. Rising to the challenge is Petruchio, but can he match Kate jab for jab? Audience members will enjoy this modern version of a timeless classic.
Open auditions for 10 to 15 men ages 10 to 70 and 3 women ages 16 to 70. Requirements will be cold readings from the script. Actors are encouraged to prepare a 2 to 3 minute comic Shakespeare monologue to be performed at audition. This is encouraged but not required.
Production schedule runs mid April to mid May.
Rehearsals start Monday February 18 and will be Mondays through Thursday evenings. Any more info needed please email Robin Frome, director at Frome@snet.net.